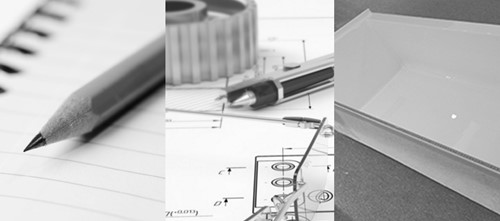 The BrakTub company was formed in January 2015, but the three people that took this patented new tub design from concept to product have been together for quite some time. Bruce Ahmes started Ahmes Construction in 1973 on Long Island in New York. Ryan Ahmes, Bruce's son, has been around construction since he could walk. Ken Piccininni started in the construction business in 1988.
Construction has seen a lot of change in our forty plus years of experience. The one thing that has never changed is the bathtub. As a matter of fact, it hasn't changed since it was brought into the house back in 1883.
As we renovated bathrooms our customers had one complaint; they always wanted to replace their tub with a shower pan but didn't want to get rid of the tub because of resale value. They knew it was hard to sell a house that has no bathtub. In our redesign, we were able to get approximately 30% more floor space and 30% more volume. Our tub has more room than a shower pan. Our tub is much easier to get in and out of, reducing the slip and falls from tubs tremendously.
An Inventive Family History
Bruce Ahmes gets his spirit and passion for inventing from his father Al who was the head structural engineer at Grumman. When President Kennedy decided it was time to put a man on the moon and bring him back, Grumman summoned Al Ahmes to create the LEM that would go to the moon. He designed the landing gear, the window and fuel line on the LEM. When Neal Armstrong landed on the moon, he stepped down the ladder that Bruce's father had created. He worked on the LEM from 1961 to 1966. Unfortunately, Al Ahmes passed away in 1966 and never got to see the work he had done for the most noted event in American History. Bruce keeps this moment alive with memorabilia honoring his father's notable achievement.
The Ahmes' put us on the moon in 1969, and will take you over the moon in 2022, and beyond with the Serenity Tub from the BRAK Tub Company.
My Dad Albert Ahmes, an inventor, was Grumman's head structural Engineer for the Apollo 11 mission (L.E.M.) that put the first man on the moon. My Dad designed the landing gear, the fuel line and the window. When Neil Armstrong climbed down that ladder to step on the moon, he was on my father's ladder.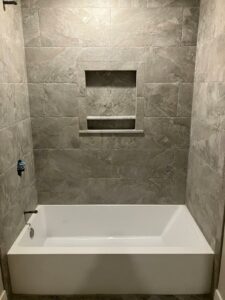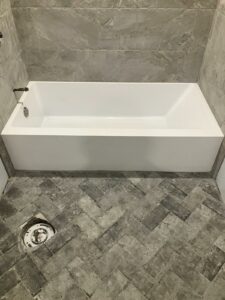 My patented Serenity Tub takes people over the moon when they step into a bath like no other. Its space-age design is light years ahead of the first bathtub invented, and until Serenity's launch, unchanged for 120 years. Lucky owners of the Serenity Tub bathe in luxury with 30% more interior space and volume all packed in a standard 30″ x 60″ footprint. The Serenity Tub design is 100% easier to enter and exit with its straight vertical sides and toe-kick which doubles as an in-depth splash guard. The large 26 1/2″ floor of the tub accommodates all handicap accessories, and is available in two-tone for the visually impaired. Due to popular demand the Serenity Tub also comes in a commercial product line with Above the Floor Rough (AFR), and is offered with both retail and wholesale pric-ing.
I am proud to be a curious inventor like my Dad. He got as much of a thrill taking us to the moon as I do, providing an out-of-this-world bathing experience with my Serenity Tub.